Measurement technologies developed by the UK's prestigious National Physical Laboratory (NPL) played an important part in the development of Delta-T Device's latest digital multi parameter sensor – the WET150.
A key aim of the development project was to create a research grade sensor at a price point that encourages increased use in commercial horticulture, where such technology can bring major improvements in crop yields and quality, alongside reduced water waste.
When inserted into soil or substrate the WET150 Sensor measures three crucial variables that influence plant growth: moisture content, temperature, and EC (Electrical conductivity) – a strong indicator of nutrient levels.
The National Physical Laboratory's involvement in the project centred around the challenges of calibrating a sensor that simultaneously measures both the conductivity of soil (EC) and the permittivity of soil – from which readings of soil moisture are generated.
Dr Panos Ioakim, Head of Engineering at Delta-T Devices says, "We have a long history of working with the NPL on sensor designs, and their Measurement for Recovery (M4R) programme was an invaluable resource for us during our in-house development of the WET150 Sensor. Their expertise resulted in a process that enabled the WET150 to be characterized and calibrated using NPL traceable reference standards."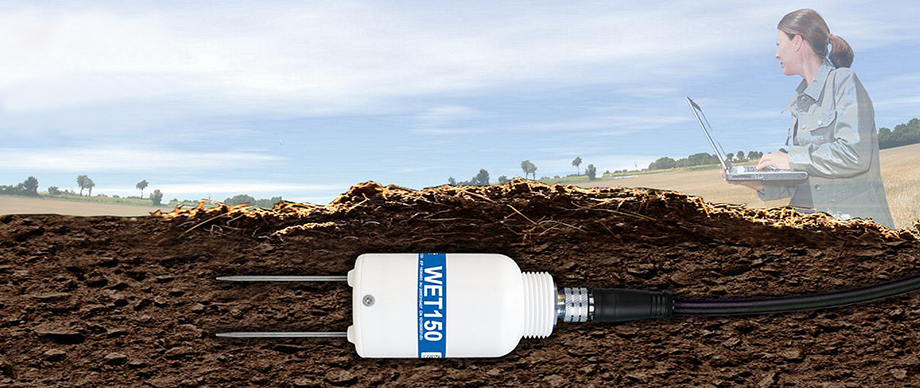 The collaborative work between Delta-T Devices and NPL enabled the creation of new dielectric fluids with permittivity and conductivity properties that are representative of those typically found in soils and soil-free growing media.
Dr Ioakim continues, "There were two very significant outputs from the M4R project; firstly, the understanding of how to design a calibration fluid with specific permittivity and conductivity properties – and secondly, delivering NPL traceable reference measurements to enable sensor characterization and calibration in these new fluids.
Much to our delight, the agreed programme of collaborative activities was up and running very quickly and it provided useful early results that were immediately beneficial to the WET150 design programme. These outcomes undoubtably helped us to achieve our goal of developing a true research-grade soil sensor at a price point previously not thought possible."



More information on the WET150